San Jose, Costa Rica - A Walking Tour
On my 55th birthday, I crossed "photographing the birds of Costa Rica" off my bucket list.


Feb 18, 2013 San Jose Costa Rica

Costa Rica Expeditions, our tour provider, did everything but book international air travel,
so I found us a 3 hour Jet Blue flight direct from Orlando, Florida to San Jose, Costa Rica.
The convenient mid-morning departure allowed us just enough time to check in at the Escasu Marriot, change shoes, and head back into San Jose for a walking tour.
We met up with Stacey, who runs


Barrio Bird Walking Tours
and took the $22 city tour special.


After securing our back packs (pick pockets are endemic here)
we set off at a frenzied pace for a two hour tour through streets with no names.
Thank you, Stacey. You
gave us exactly what we wanted,
a fleeting glimpse into the heart of Costa Rica's largest, perhaps only, city.
San Jose proved to be an eclectic, colorful collection of Costa Rican culture.
We were somewhat surprised
(although I am not sure why)
to see Staples, Wal-Mart, Applebee's,
Hooters, Burger King and McDonalds.

Movistar is a cell phone provider.

The US dollar was readily accepted everywhere.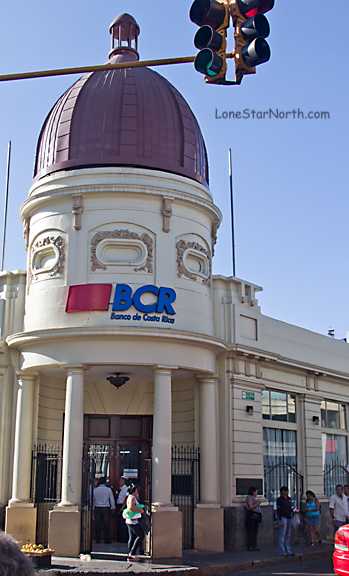 About one third of the country's
4.1 million Ticos live in

the capital.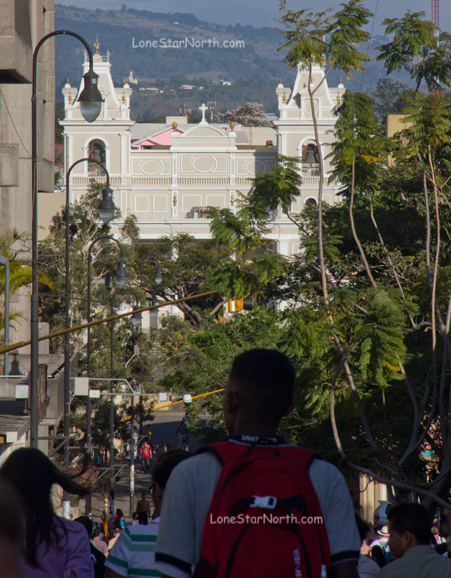 And it seemed they all had somewhere to go.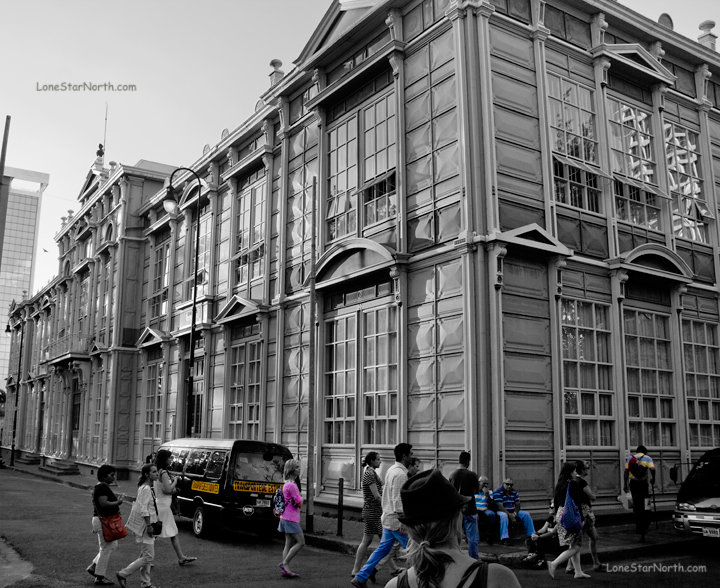 This is how I will always remember San Jose.
(Another of my favourite shots.)
The building is Edificio Metalica (Metal Building)
The city sets its own hectic pace,
a busy, bustling, noisy mix of dusty shops, cantinas and traffic.
It was not long, however, before we had an official bird sighting.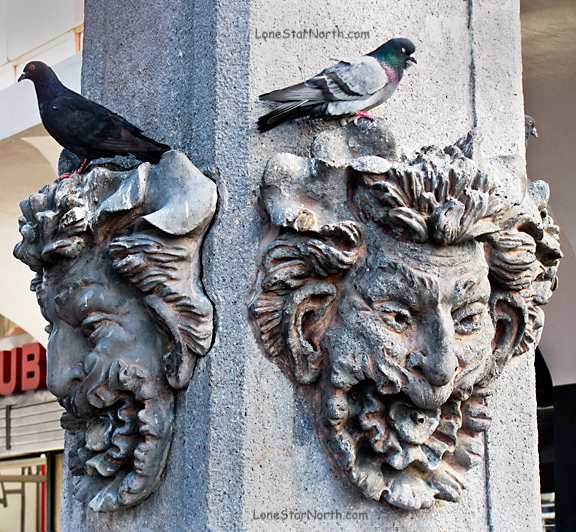 We found faces throughout the city,
and indeed, all over the country,
apparently warding off evil spirits.

They must work.
We never felt any sense of evil
our entire time in country.



The Museo Nacional was a former military barracks.
Meet Juan Rafael Mora Porras,
President from 1849 to 1859,
100 years before I was born.
1949 Costa Rica disbanded their army.


They have no official State army.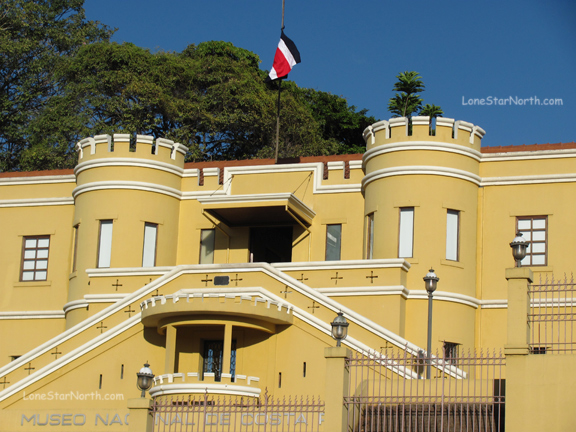 The Museo Nacional De Costa Rica
There are over
three hundred of these
"Las Bolas" stones
in the country.

No one really knows
what they are,
where they came from
or why they were carved sometime between
200 BC
and 1500AD.
Graffiti is an art form in the city.


This wall was sanctioned by the city
and created by a bunch of Tico artists.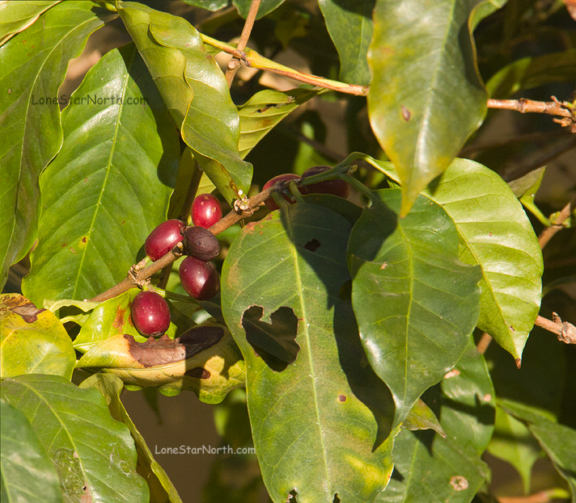 Costa Rica's biggest export is... not coffee or bananas.
Her biggest export is integrated circuit boards,
call centers and pineapples (think Del Monte).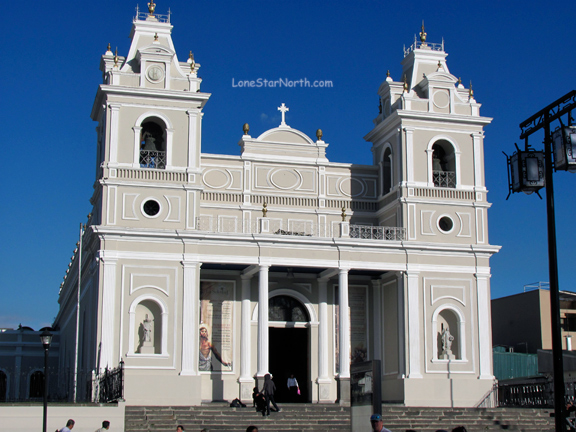 Eco-tourism has become
a large part of the economy
as the locals learn that

to preserve their treasure
is worth far more than plundering it.
25% of their country has been declared a national nature preserve.
How cool is that?
On our first night,




next door to our hotel


was, of all things,
a large two story
scrap book store.





It had already




closed for the night.





Unable to return




until the end of our trip,





Connie found it




anticlimactic




that they had mostly




old, obsolete, and




overpriced inventory.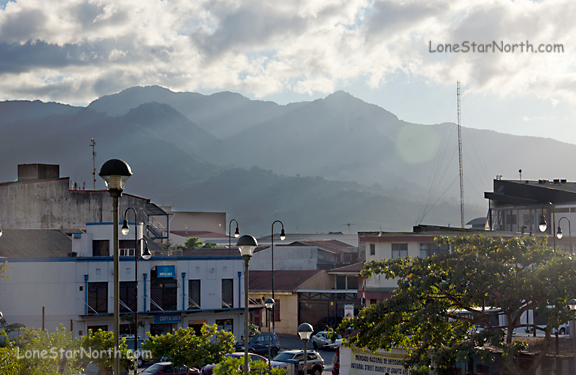 We enjoyed the city experience
but we were both eager to leave the tin roofs,
taxi cabs and hazy mountain views of San Jose behind.
As we banked westward (in the smallest plane we had ever been on),
the opulence of Embassy Row below, stood out

in stark contrast
to the struggling Tico City we had traversed a day earlier.
But we had come to see
a different Costa Rica.

As the sun rose above the clouds
on my 55
th
birthday
we were headed to the rain forest,
to volcanoes, and to the birds.