The Tortuguera River
On my 55th birthday, I crossed "photographing the birds of Costa Rica" off my bucket list.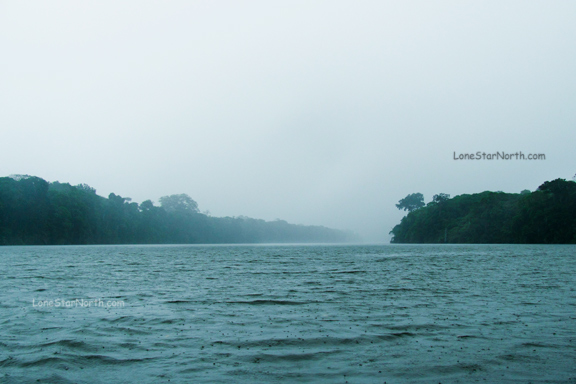 This page covers the main section of the Tortuguero River.
The Tortuguero River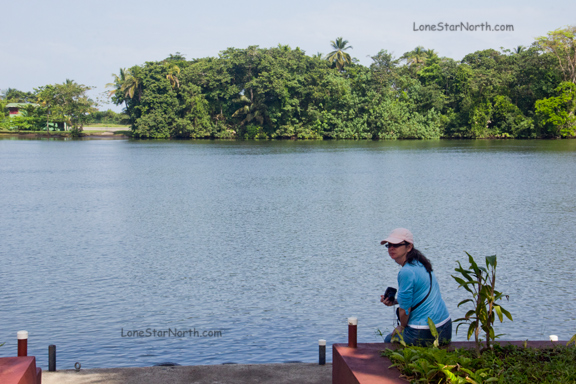 The clearing to Connie's left is the landing strip.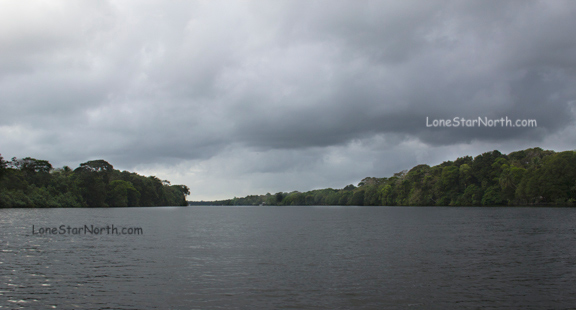 Crossing the river from the landing strip, to the lodge,
looking south, up river.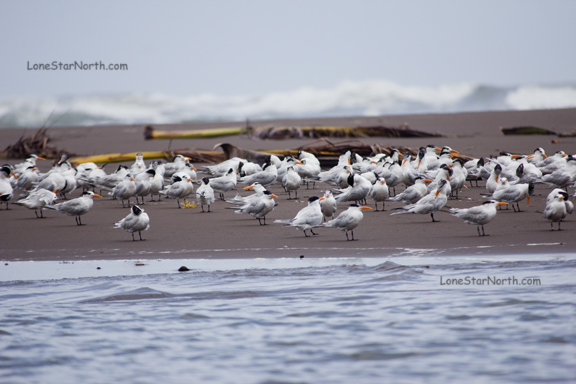 Down river, a mile or so the river flows into the Caribbean Sea.
The village of Tortuguero
is about a mile up river from the Tortuga Lodge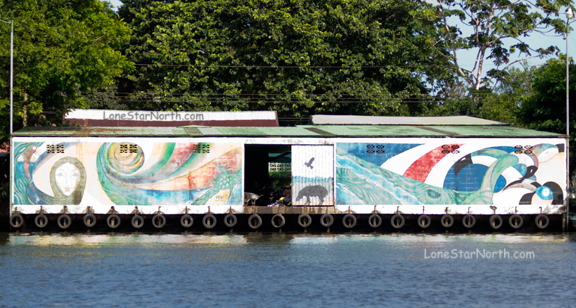 Other lodges dot the river banks.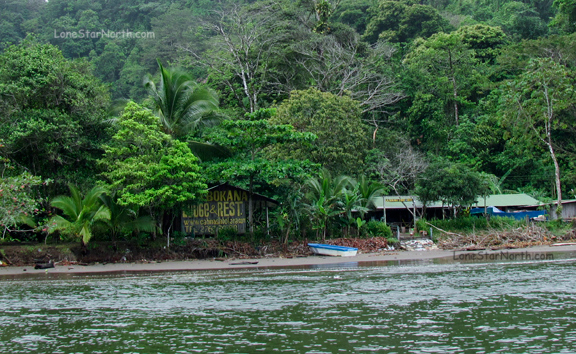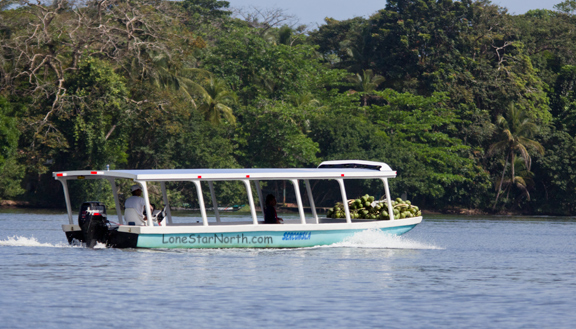 Rush hour traffic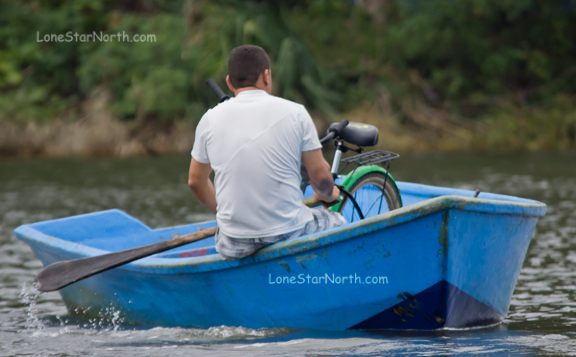 A local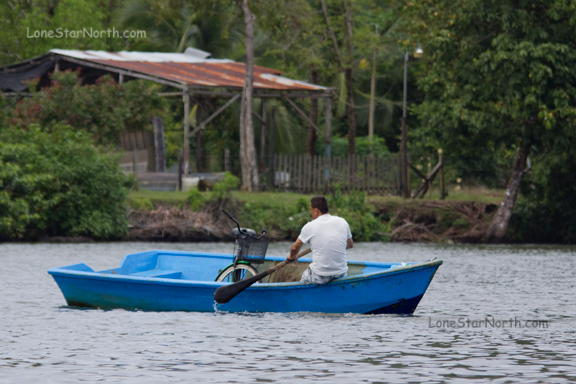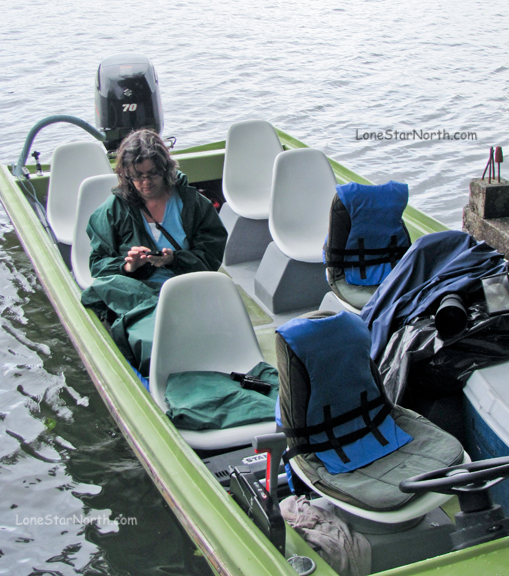 Connie scrolling through all my
Facebook birthday messages
WE moved up river and deeper into the rain forest
Further away from all the... Touristas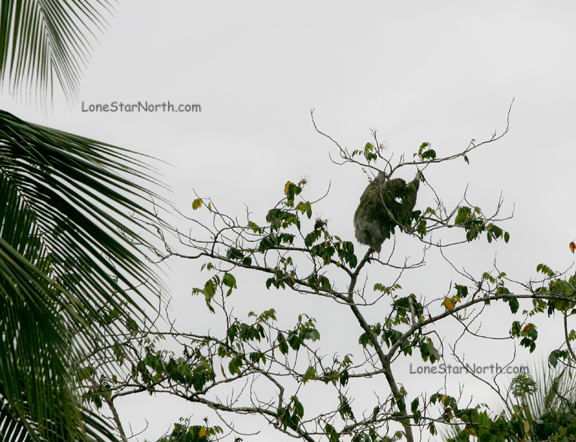 Look George, a sloth.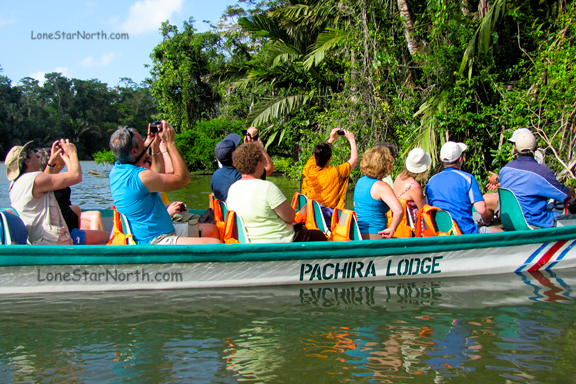 (Another favourite shot)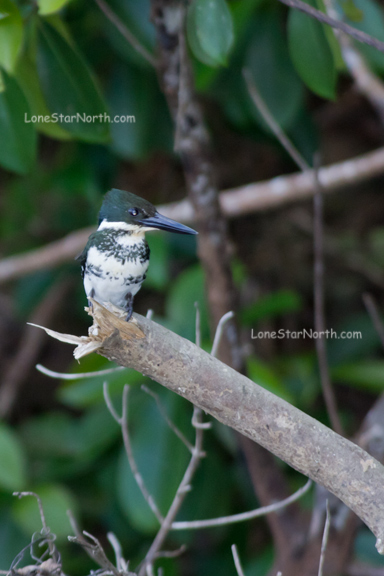 There were plenty of kingfishers to see along the river.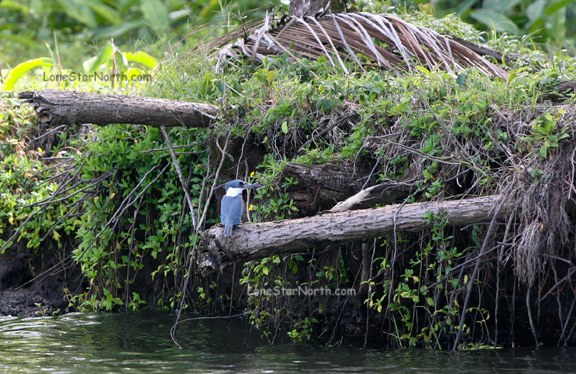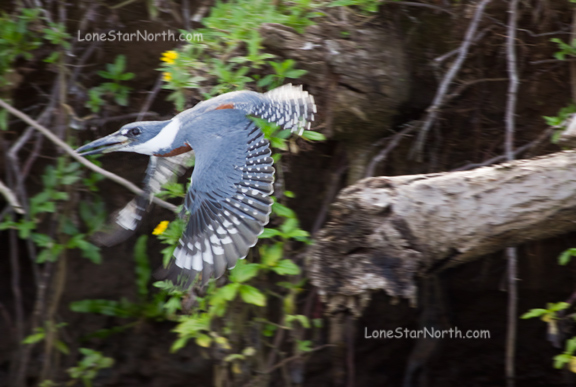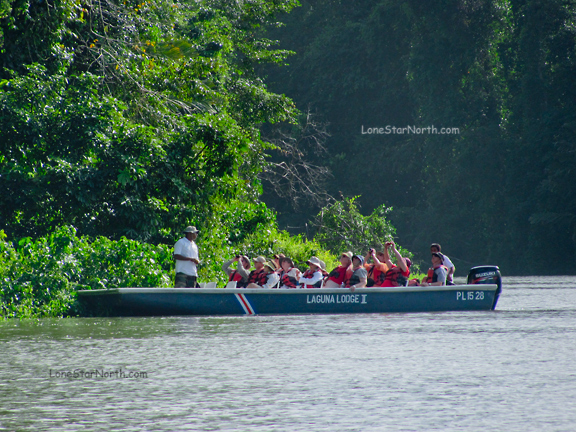 We really appreciated the privacy of our tour.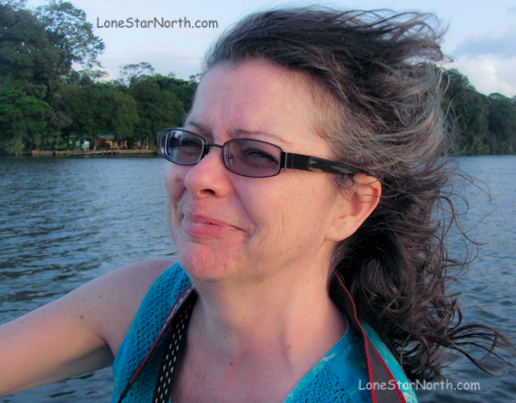 Nothing like touring the soul of the rain forest with your soul mate.
Thanks Con, for my 55th birthday present.