On my 55th birthday, I crossed "photographing the birds of Costa Rica" off my bucket list.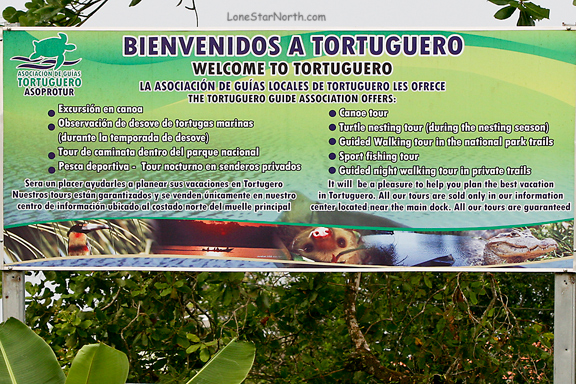 The Village of Tortuguero, Costa Rica Feb 20, 2013
The name "Tortuguero" means "Region of Turtles"
Tortuguero is a sanctuary for the endangered sea turtles.
On the east side of the village is the Caribbean Sea.
Note the dark sand (called black sand).
It is here that the sea turtle nests.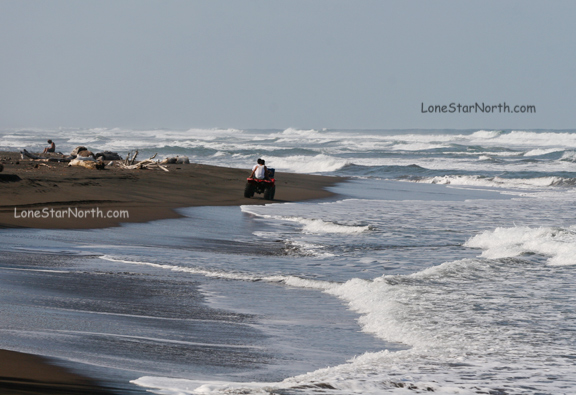 The region switched from hunting and harvesting
the sea turtle to acting as its protector and guardian.
Today the livelihood of the region is built around Eco-Tourism.
The school.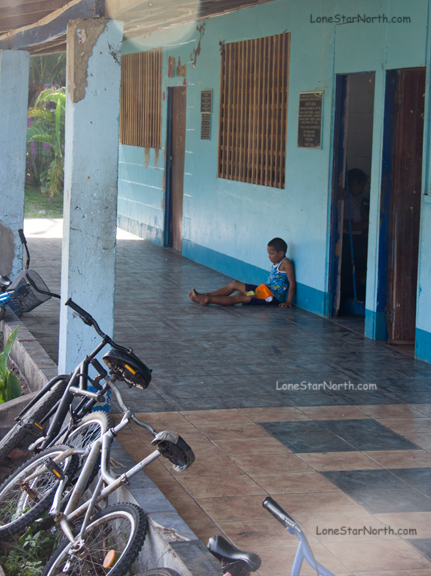 Time out?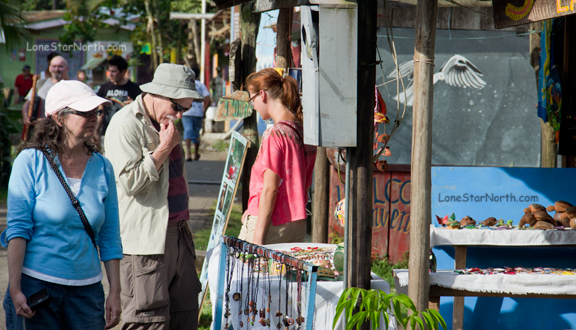 Shopping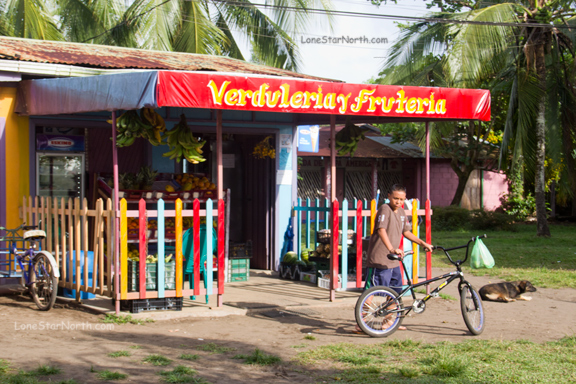 Fresh Fruit Market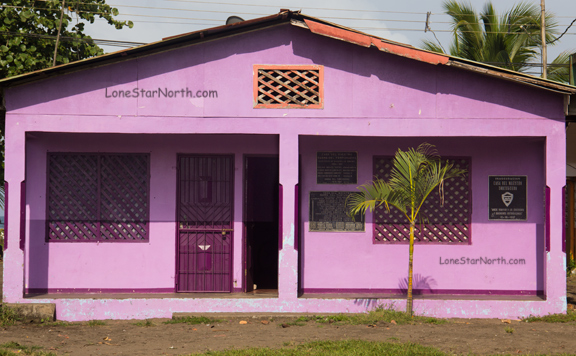 I love the the colors of the area.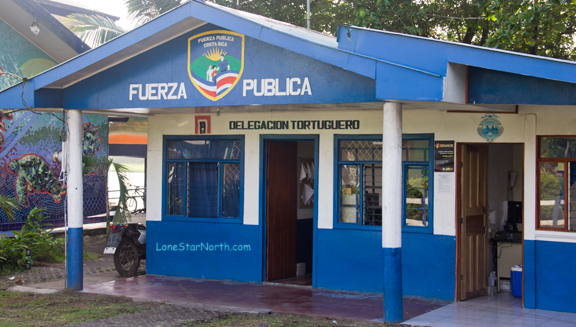 In 1948 President Josť Figueres Ferrer
abolished the Costa Rican Army
and replaced it with Fuerza Publica (Public Force).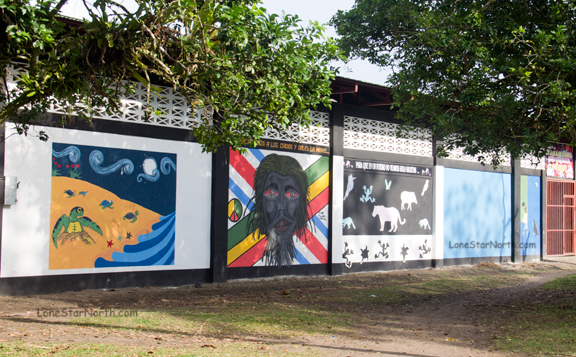 more faces in the scenery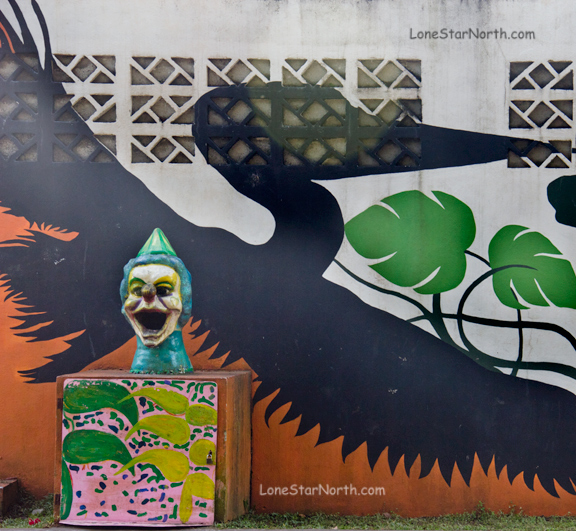 Yes he has all 10 fingers.
Juan, our guide and sloth finder,
and Connie with refreshing coconut water.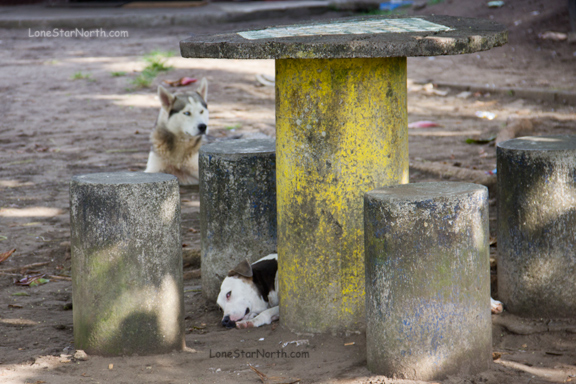 It's a dog's life.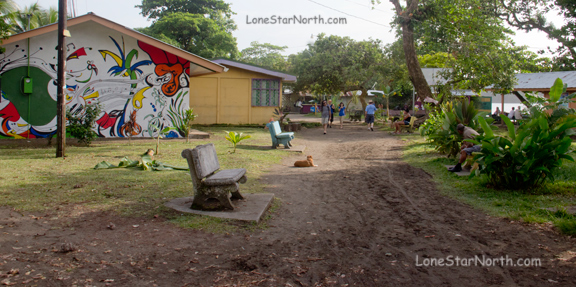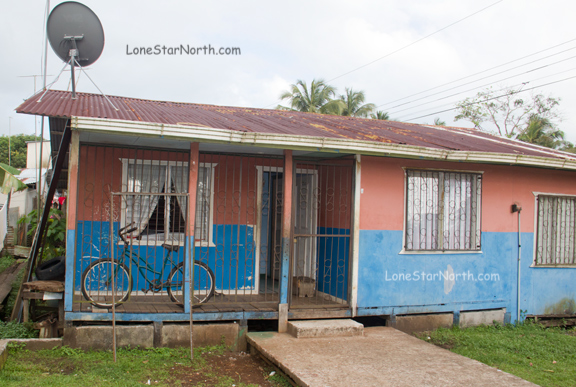 Note the satellite dishes.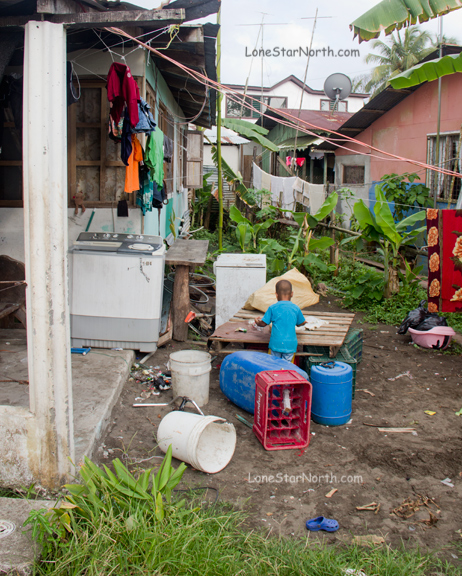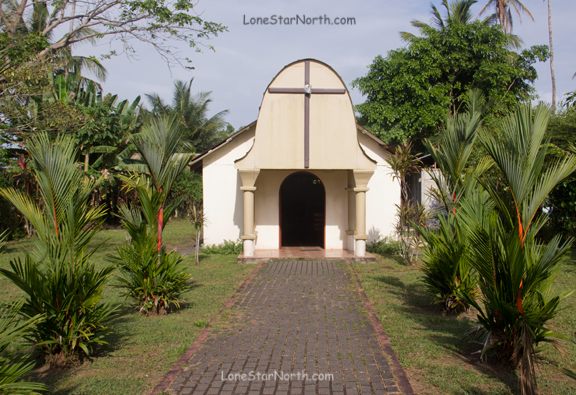 The church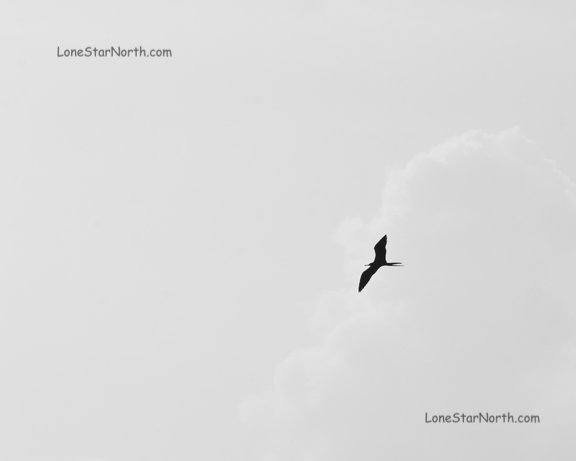 I spied this
magnificent frigate bird
soaring over the river while
we wondered around the village.
The view from the river