A Walk Through Tortuga Lodge Trail
On my 55th birthday, I crossed "photographing the birds of Costa Rica" off my bucket list.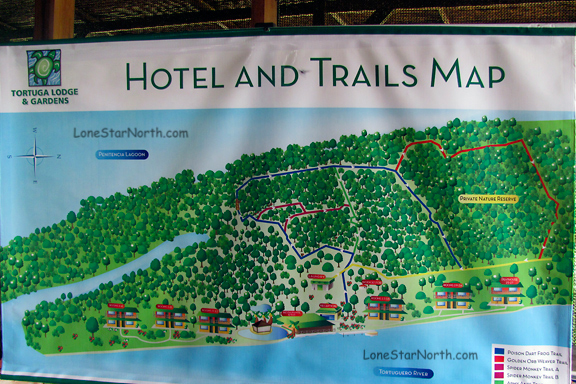 50 or so yards behind the lodge was the trail system.

We suited up by booting up and headed into the jungle
We spent $100 on hiking shoes
but were encouraged to wear these.
Glad we did.
It wasn't long before we saw an infamous poison dart frog.
This little guy is one inch (1") long.
We saw hundreds of them.



We did see some flying critters
but they were mostly too quick
to shoot in the low light conditions.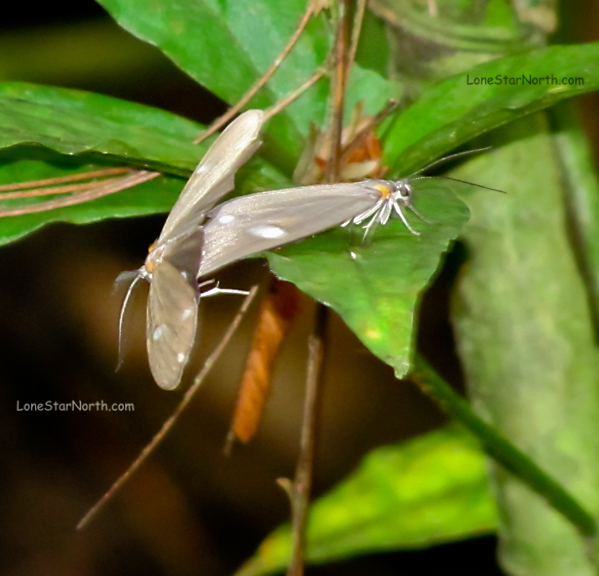 Mating?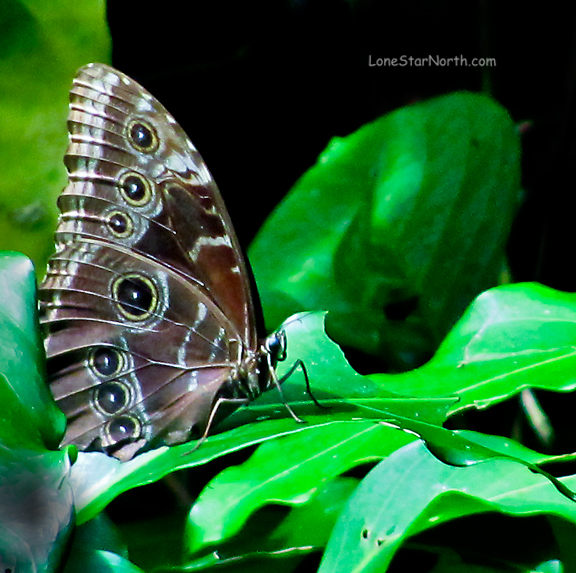 Blue Morpho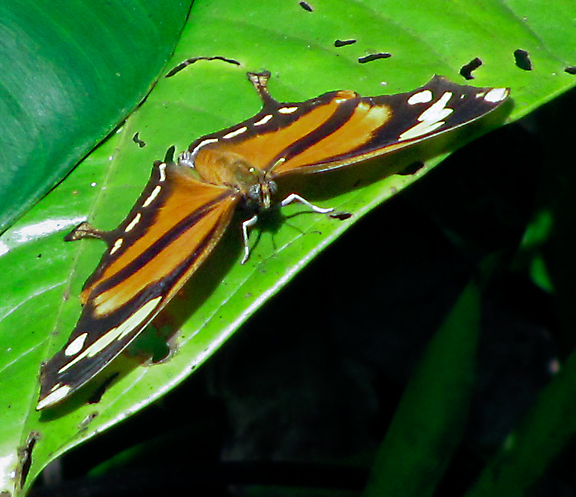 Spider Monkeys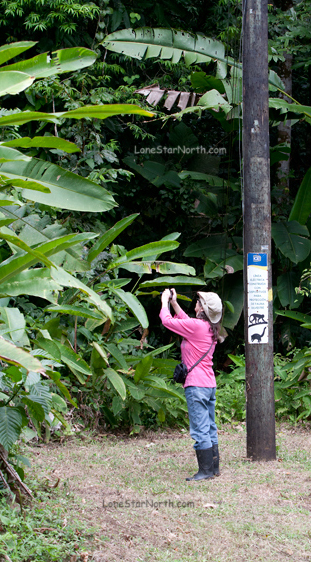 Our necks were sore from looking up.
All in all, a very satisfying experience.