Tortuguero River and the Rain Forest
On my 55th birthday, I crossed "photographing the birds of Costa Rica" off my bucket list.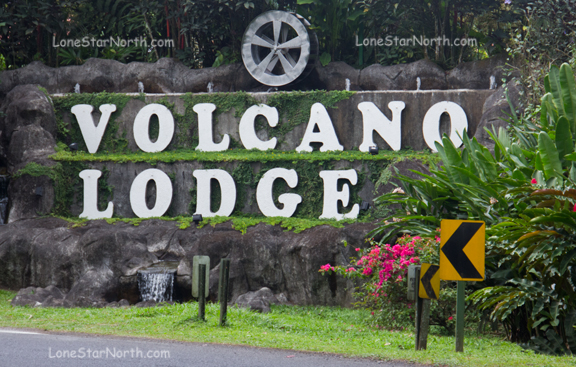 We flew from Tortuguero to the Arenal area to begin a couple nights at the Volcano Lodge.

We found the Volcano Lodge to be much more than a hotel.
It was a garden paradise.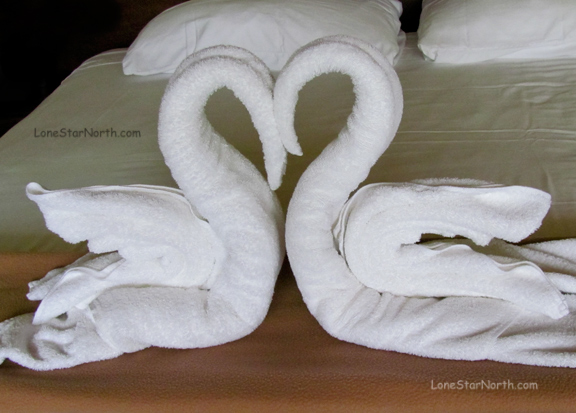 The rooms themselves were clean, private and spacious,
but it was not the rooms that impressed us.
In fact, we spent little time in the comforts of the room.
It was the grounds and the tropical gardens that made this location a must see.
More on the fantastic gardens, its plants, flowers and birds, in a separate post.
From our window we saw the volcano (albeit shrouded in clouds)
and we had a wonderful view of the property.
Rooms were secluded and hidden behind an array of lush vegetation.
The breakfast buffet was delicious and plentiful.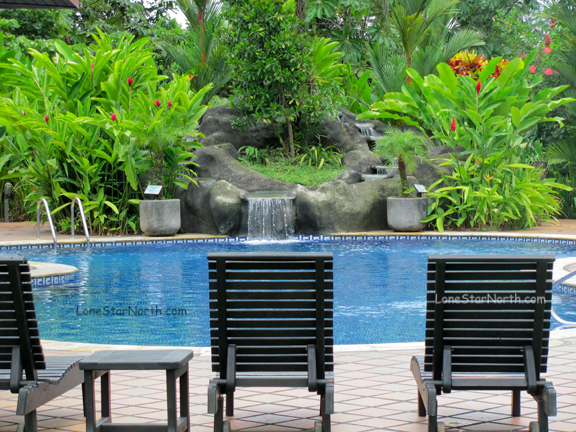 The property had a lovely pool and hot tub.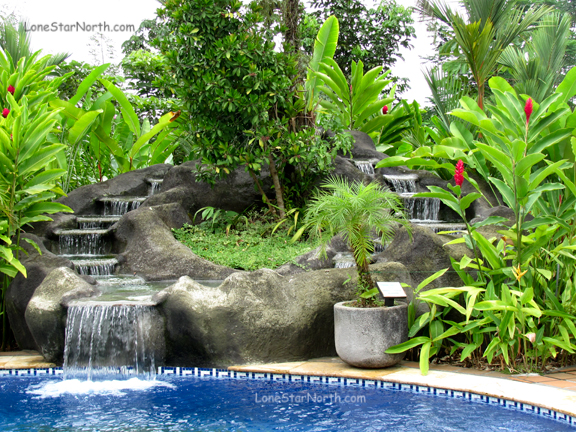 Our back door opened directly to the garden
where we were greeted by hummingbirds in the morning.
The bush above on the left had a nesting seed finch.
Sitting in the leather chairs we spied numerous birds and this red squirrel.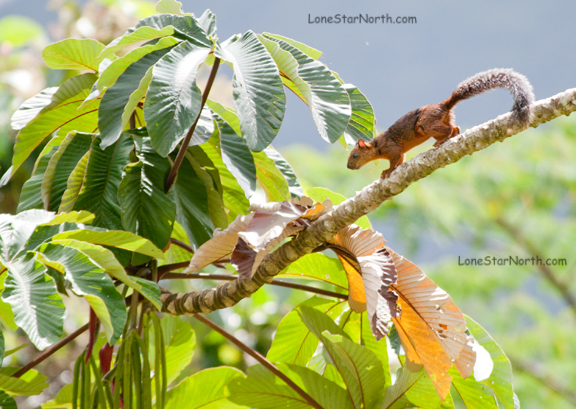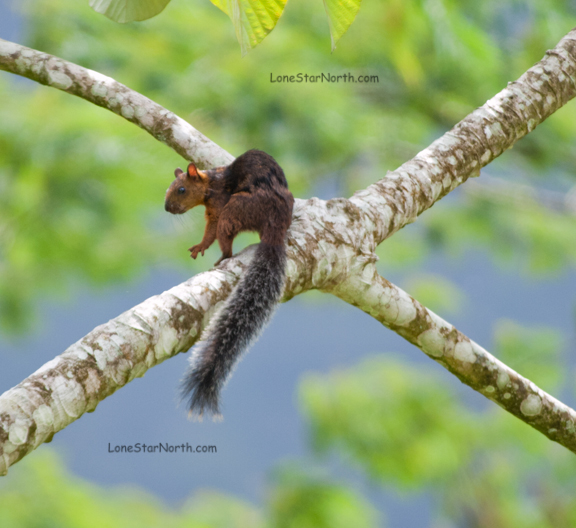 We followed the trail where we saw a variety of insects, birds and plants.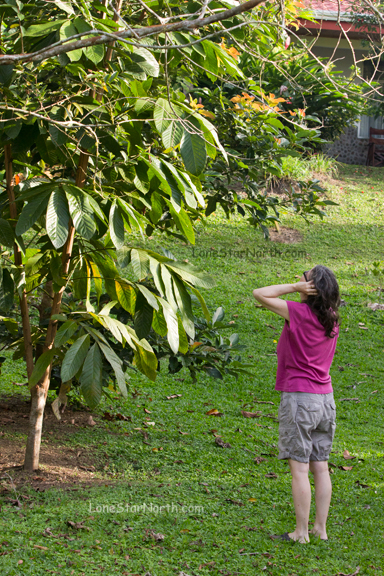 There was so much to look at
our necks were sore from looking up.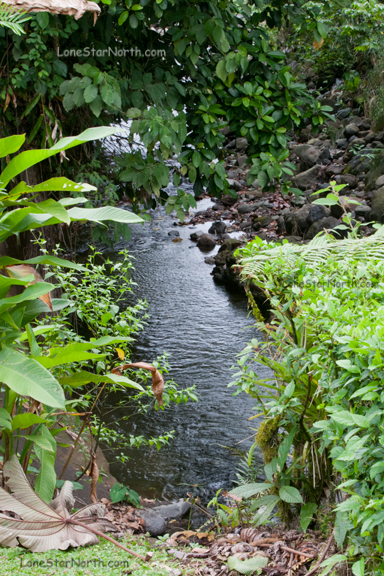 The property was so magical
we discovered that there does exist a mythical creature called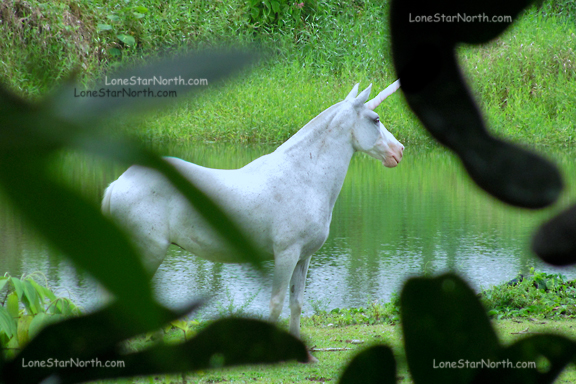 The Unicorn.