Horseback Riding at La Fortuna, Arenal
On my 55th birthday, I crossed "photographing the birds of Costa Rica" off my bucket list.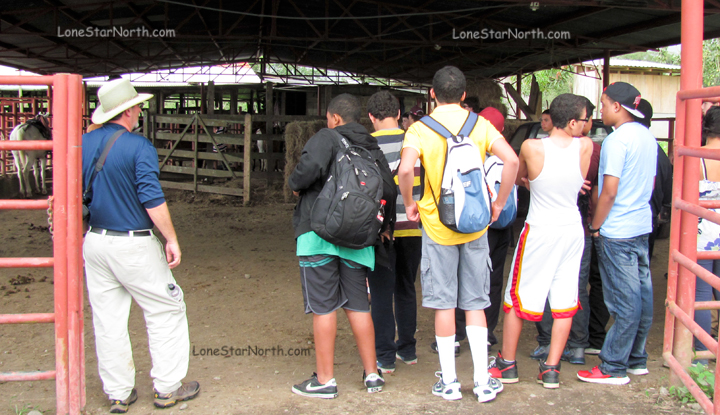 We were picked up at our hotel and
delivered to the corral just outside of the town of La Fortuna.
I wish I had got the name of the place but unfortunately I did not.
We had a long wait to get mounted up.
On this day we joined a group of some thirty or forty US students on a school trip.
(Gee, I don't remember school trips to far away exotic locations.)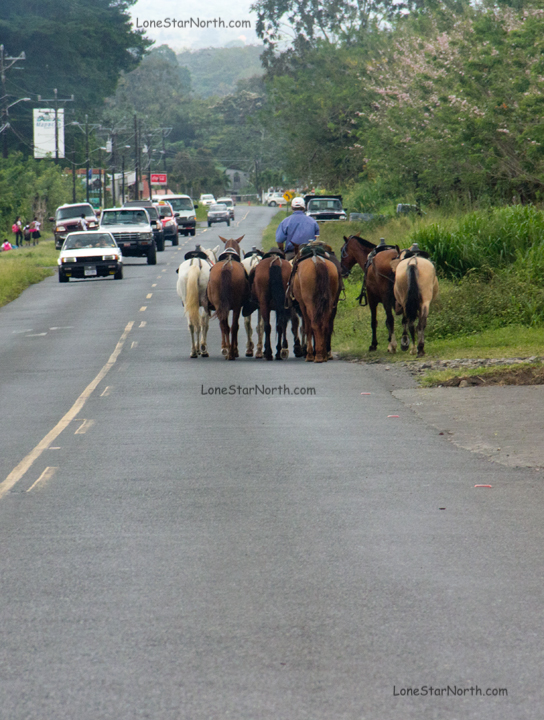 The group was so large they had to bring in more horses.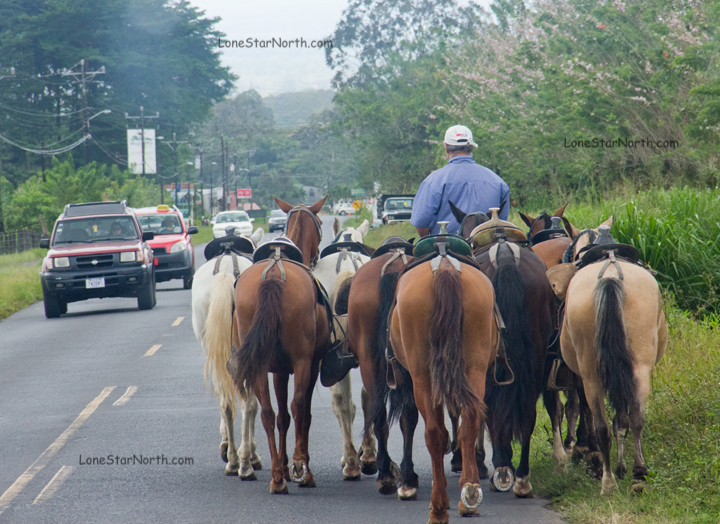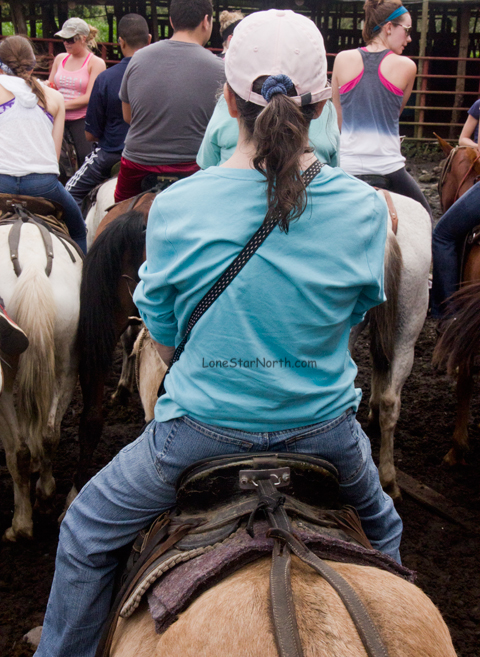 Giddee up!!
So after a long wait and briefing on safety and horse handling...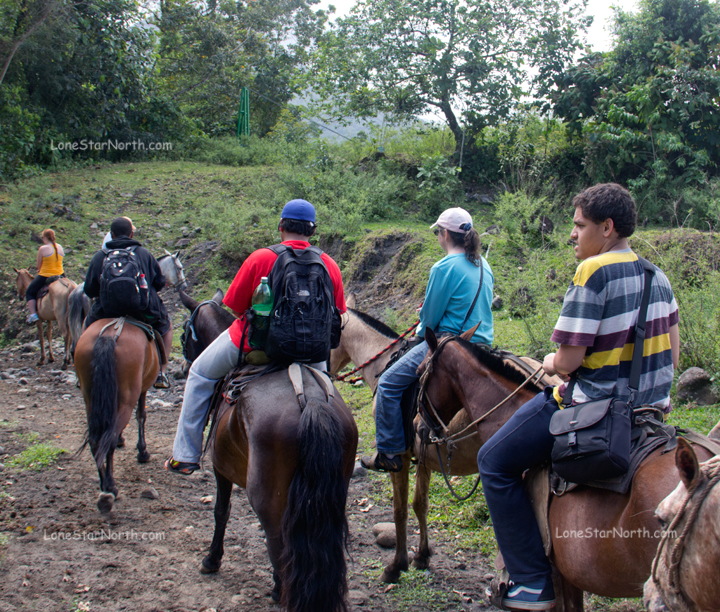 we set off into the country and headed to the waterfall at La Fortuna
The trip was approximately an hour there and and an hour back.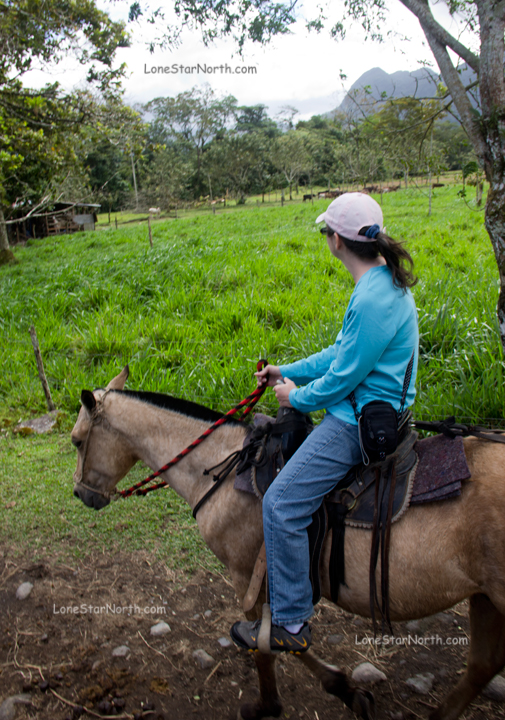 We skirted the volcano.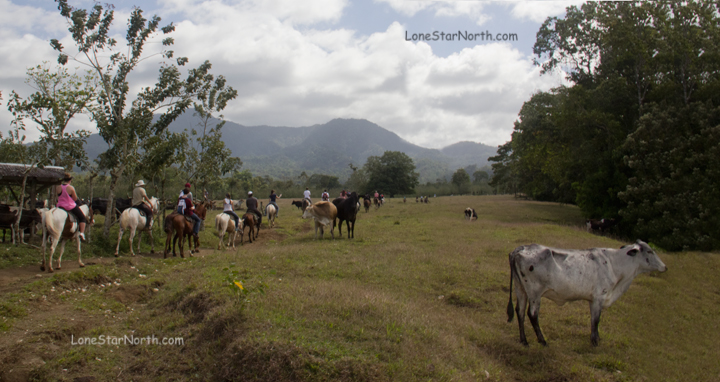 Navigated a cow pasture.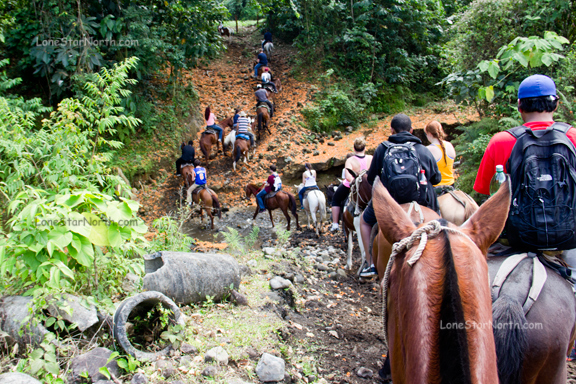 Climbed hills and crossed streams.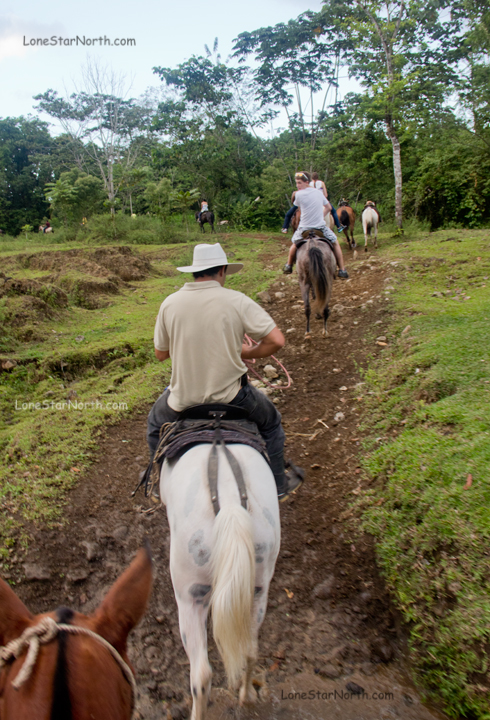 Our head caballero, Rudy (seen here in the white hat),
left his office job at a lodge some years ago to do what he grew up doing, riding horse.
Rudy learned and recalled everyone's name (and remember there were like forty of us.)
His organization was very professional, well organized and they were very proficient with their horses.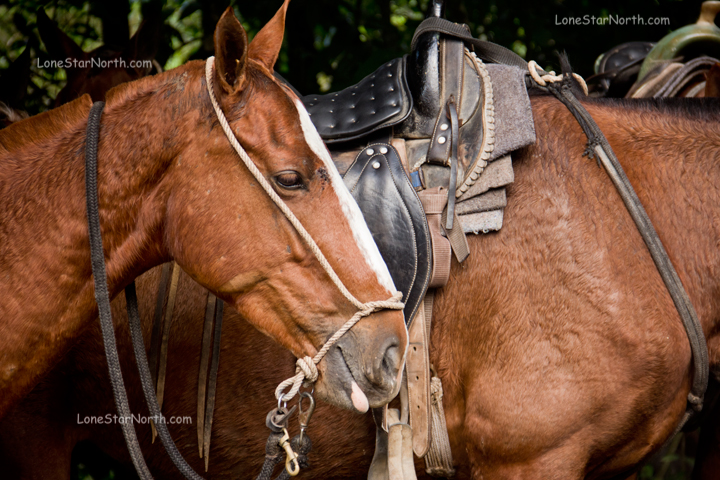 The horses were beautiful and well behaved.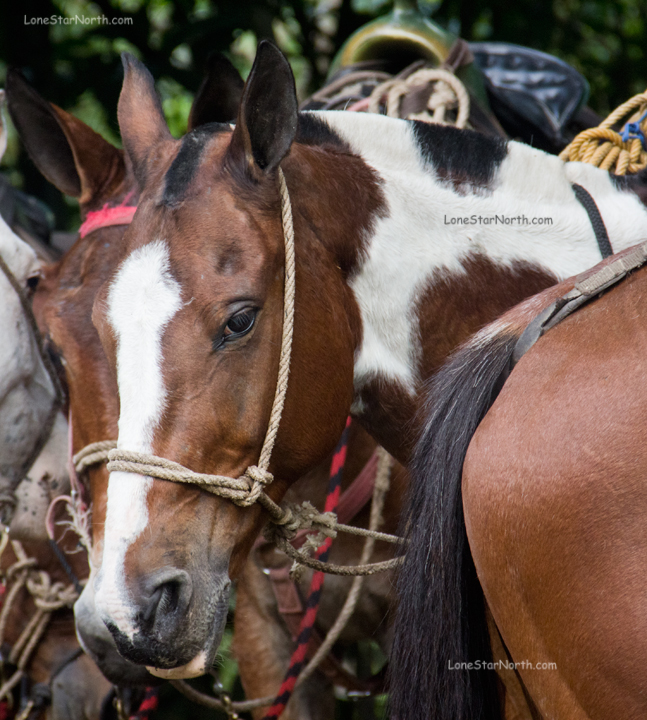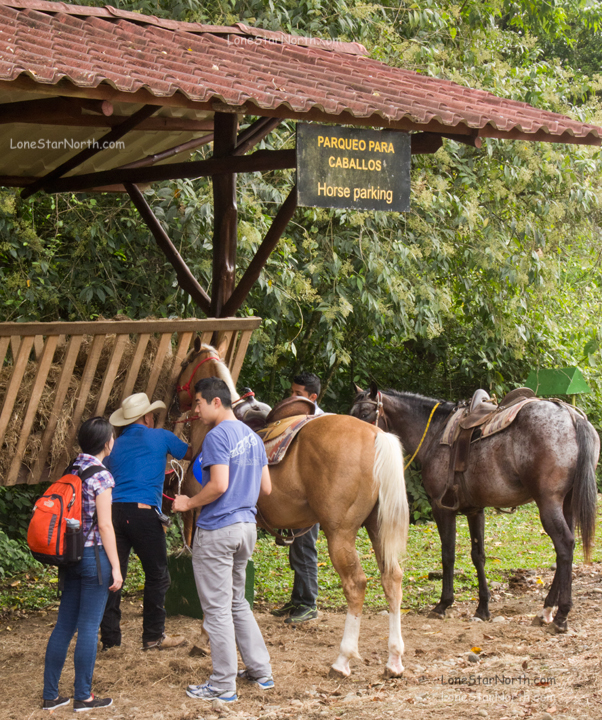 After an hour's ride we dismounted (thankfully),
"parked" the horses, and headed for the waterfall.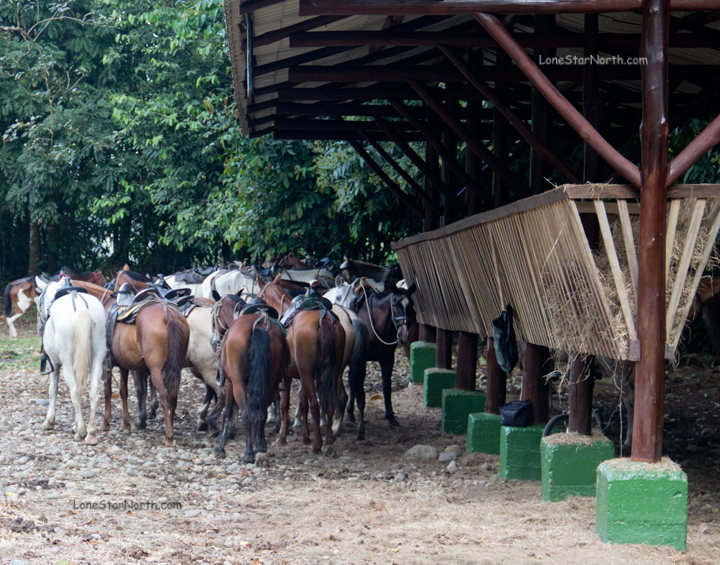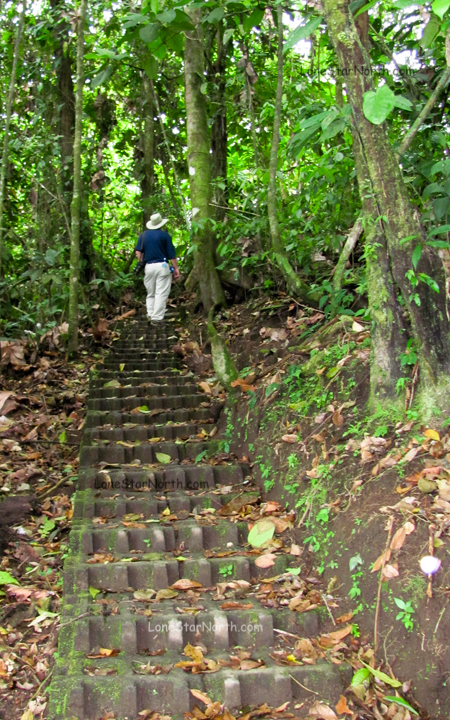 As it turned out, to get to the bottom of the waterfall
one had to climb down some 500 steps.
Once at the bottom one could swim in the cold water
No thanks... we left that to the all too eager students.
Connie and I hung around the top of the falls,
shopped in the little gift shop, checked out the observation deck

and generally rested our sore bones for the return trip.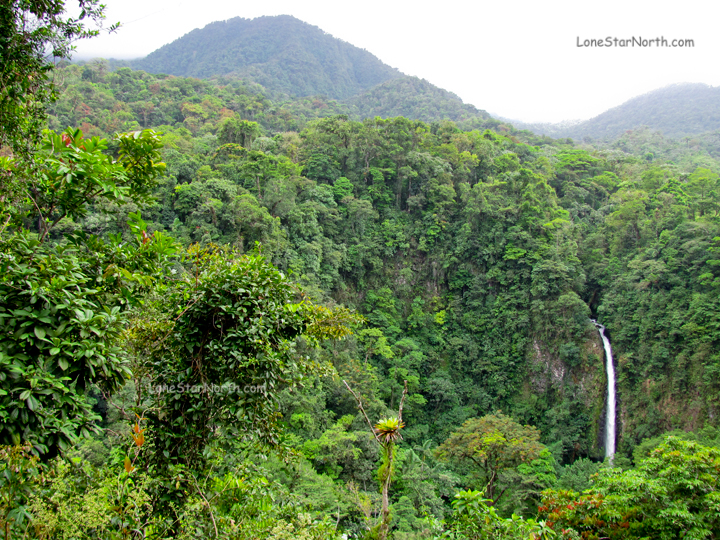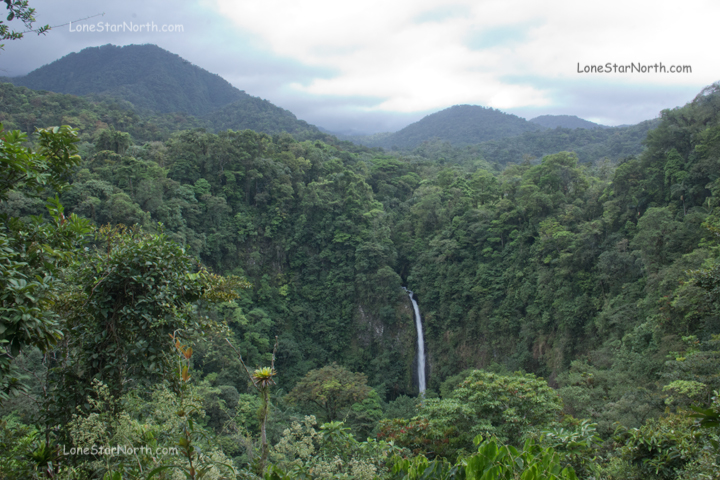 .
It was interesting to note that many of the students
chose to take their tour bus back to the corral rather than ride their horse back.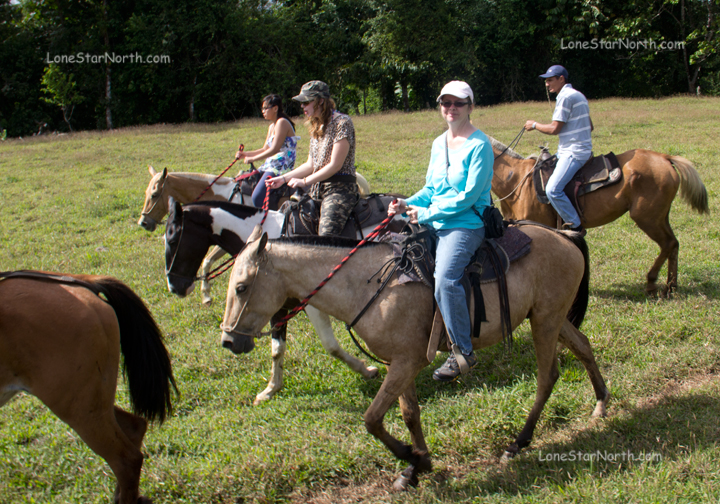 I think if Connie knew she had the option, she would have joined them.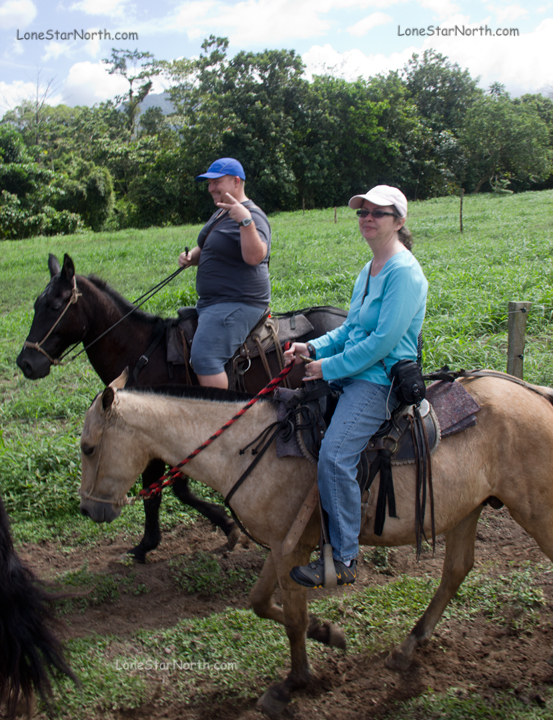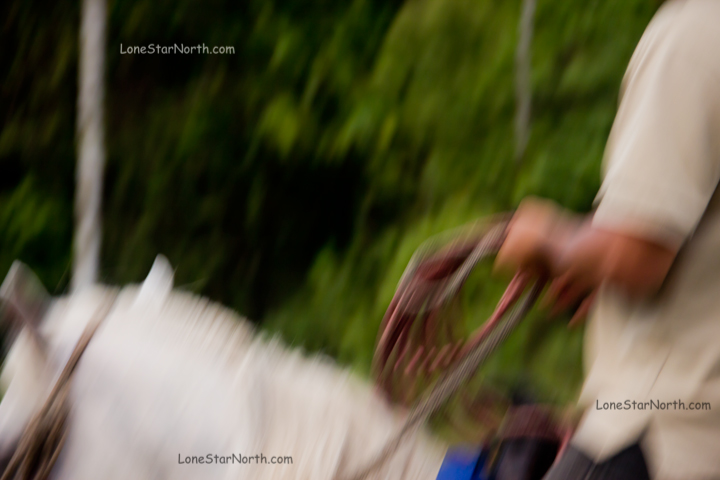 Even though this shot is out of focus, I like the drama it exudes.
It speaks to the motion of riding, the bounce, the shaking, the bone jarring thuds of butt to saddle.
Would we do it again? Doubt it.
We enjoyed the ride, were impressed with the outfit,
but these old bones are made for seatbelts not saddles.