Inland Lakes Railway - Eustis, FL.
March 2009 we decided to take a train ride on the Inland Lakes Railway Dinner Train operating out of Eustis, FL.
Finding the place was easy. We reserved in advance (a requirement)
and boarded at the station/gift shop located at 51 West Magnolia Avenue, in the heart of downtown Eustis.
Their web site says:
Enjoy first class seating and a five-course meal as you ride the rails between Eustis and Lake Jem, Florida.
Sit back and relax in our restored 1948 stainless steel dining car, the Silver Spur,
while our chef prepares your meal on board in the kitchen.
Order a drink from our extensive drink list and listen to the rails clickety clack under your feet.
Dinner train dining doesn't get any better than this!
Well the experience was definitely an enjoyable one. We felt the $55 per person charge was reasonable for the uniqueness of the adventure.
Upgrading to the dome car seating (an additional $10) is not recommended.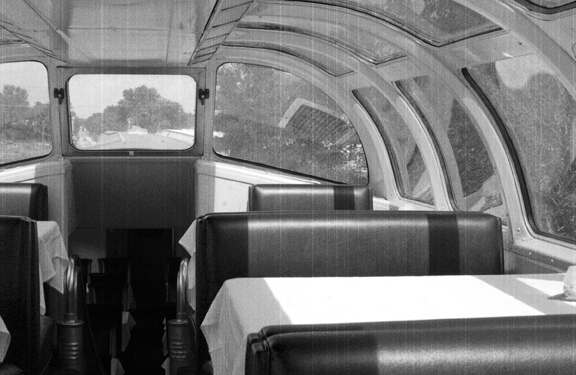 The age of this 1947 Vista dome car, the Silver Bridle, is apparent in the scratched and dirty windows.
On the day we went, the dome was empty of diners.
For us, part of the ambience is riding the dining car with fellow travelers and listening to the "bad" jokes of the conductor.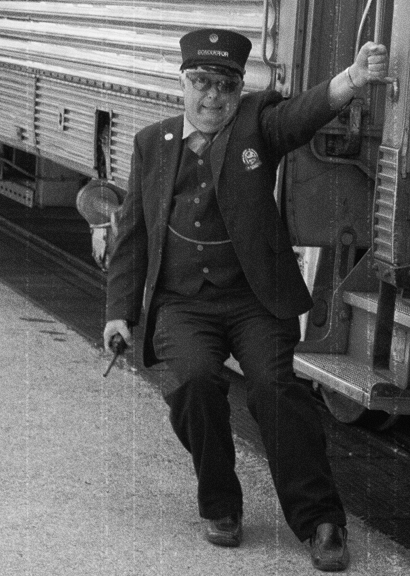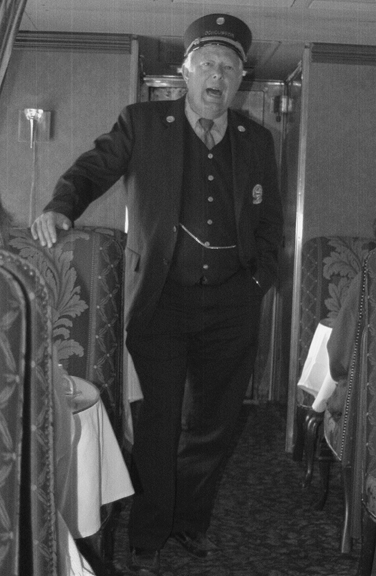 The food, prepared on board, was decent albeit the portions were a tad on the small side.
Other than the dome, the train itself is in great shape. You are genuinely transported back in time to a bygone era.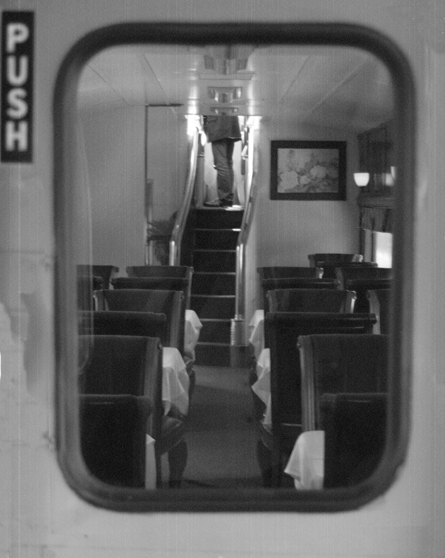 Thankfully, we were free to explore throughout the train on the hour plus journey, as the scenery outside the train was somewhat lacking.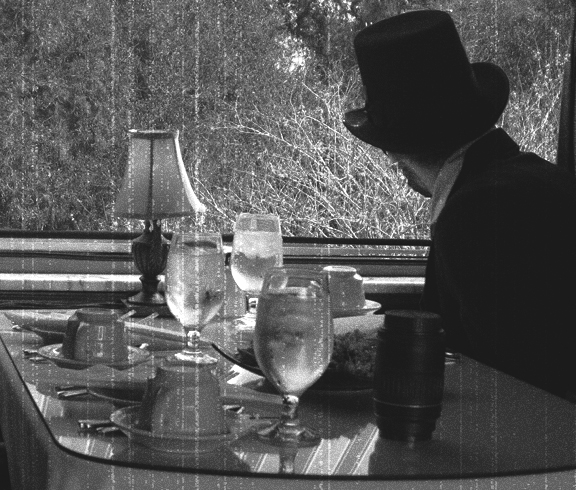 We passed through trailer parks and empty fields, and trees. So be warned, this is not a sight seeing or scenic tour.
Enjoy the train, the food, and the company and you won't go wrong.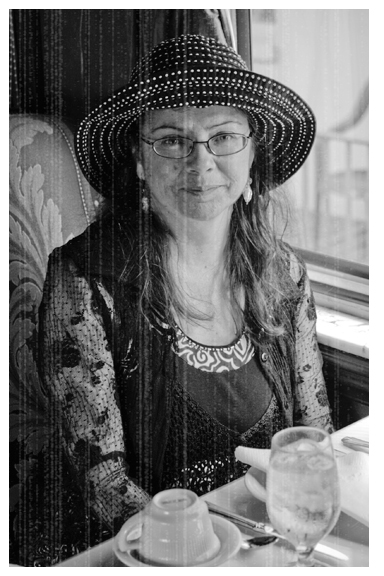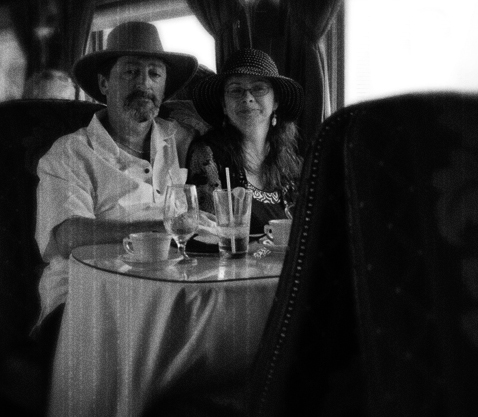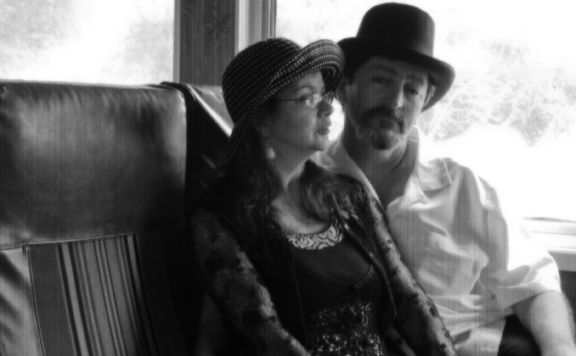 On scale of 1 to 10...
I rate this a 8.5