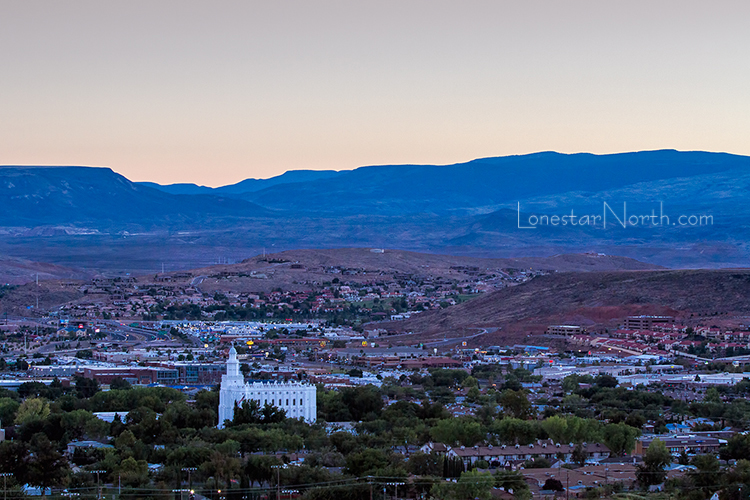 St George, Utah is a small city of about 75,000 people in the south-west corner of the state bordering Arizona and Nevada.
We chose St George as our headquarters for a few reasons. First, they had an available Marriott and I could use my points. Secondly, it is close to Zion National Park and the Kanab slot canyons.
The St George Utah Temple is the first temple completed by the Church of the Latter-day Saints.