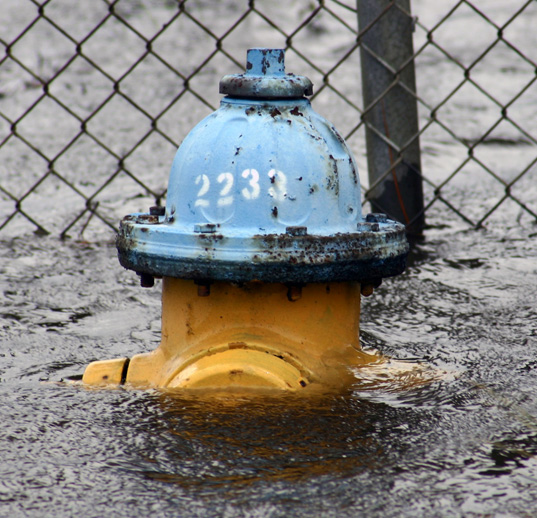 Frances dumps over 6 inches of rain in and around Lakeland.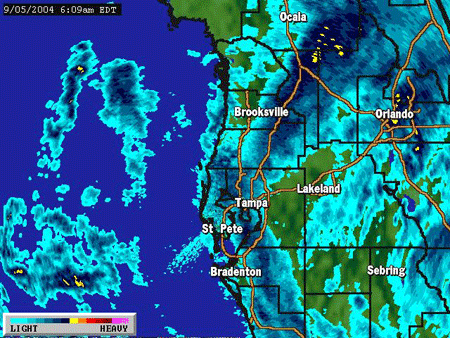 The ground in Central Florida is already saturated from the rainy season.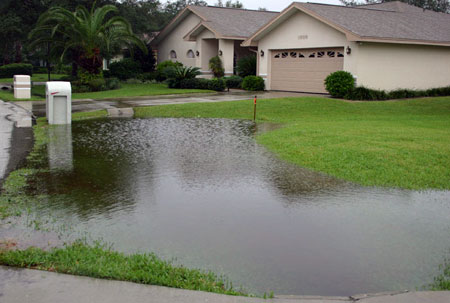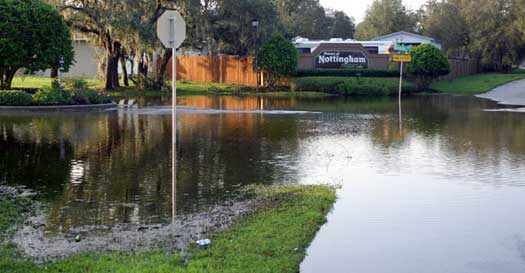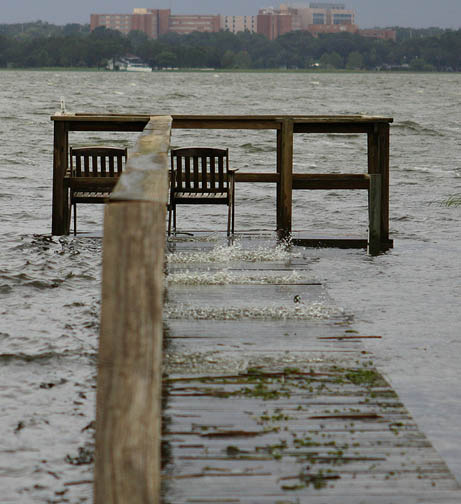 damage to many of the local golf courses has been severe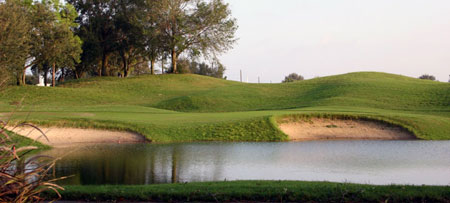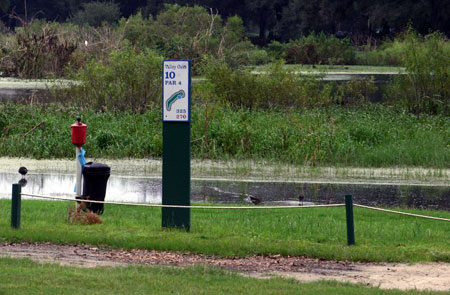 Charley Leaves Courses A Mess
By Del Milligan - The Ledger
Published Thursday, August 19, 2004
Mountain Lake estimated that 600-800 trees are down.
They estimate spending $5,000 per day on tree removal...for two months.

Southern Dunes Golf & Country Club reported 300 trees down.
An estimate of $48,000 was given to do the tree work.

Lake Region Yacht and Country Club lost 200 to 300 trees
Bartow Golf Course sustained a lot of wind and water, and lost 40-50 trees
Cleveland Heights lost 25-40 trees.
48 trees were blown over at Eaglebrooke.
The courses along U.S. 27 may be closed for up to six months.

and then came Frances and Jeanne

and the standing water breeds mosquitoes
Rain Spawns Record Mosquito Number
By Tom Palmer - The Ledger
Published Friday, September 10, 2004

BARTOW -- Rainfall in the past month has spawned record numbers of mosquitoes in Polk County. On Thursday night, aerial spraying crews tried to bring down those numbers. "It was off the chart," Polk's mosquito control manager, said of the mosquito count. She said the average number of mosquitoes collected nightly in trapping stations around the county peaked at 2,187 the week of Aug. 22. In the past, the number never exceeded more than about 1,800.