11-14-08 Endeavor
So we decided to head to the coast and watch Endeavor blast off in a rare night launch before she was retired.

We were told to go to Lou's Blues, order a beer and sit on the outside balcony to watch the show.

So that's what we did.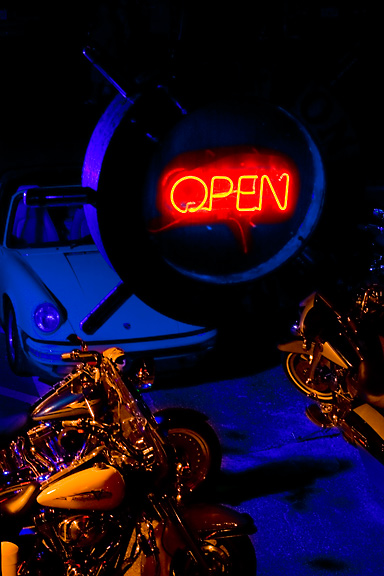 The parking lot was packed with Harley's and such.
as we waited, we watched the moon rise
(something I had never done before)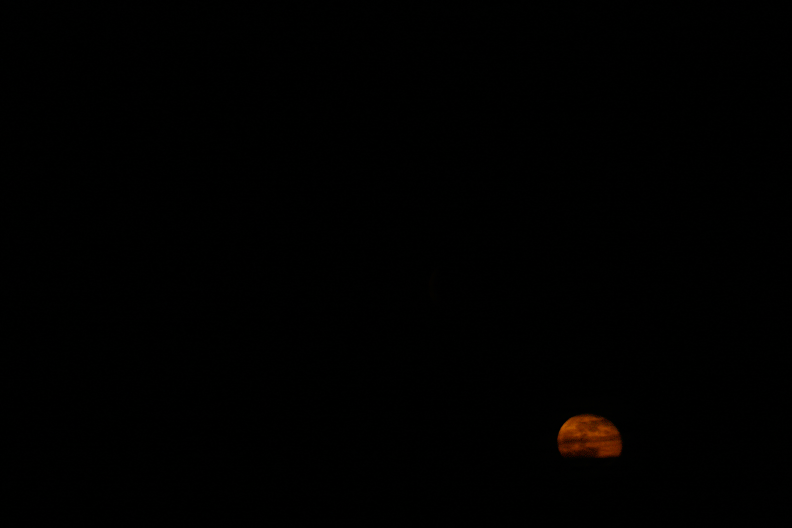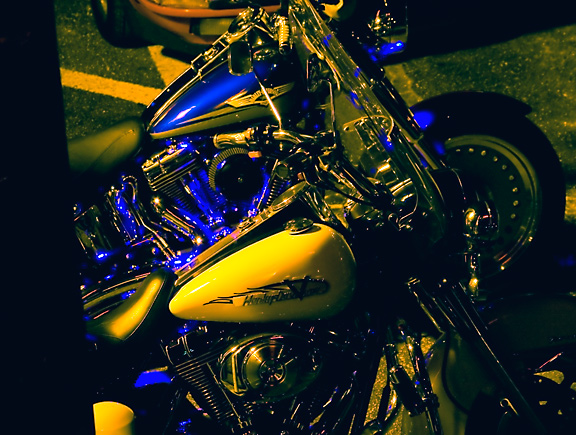 as more bikes rumbled in.
TV keeps us abreast
All systems go...

...the countdown begins
then off in the distance, some 25 miles away...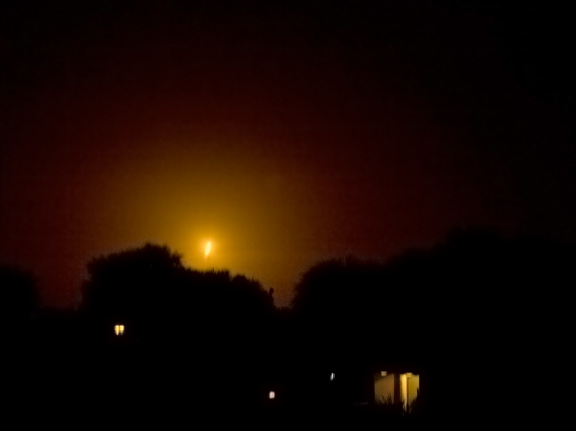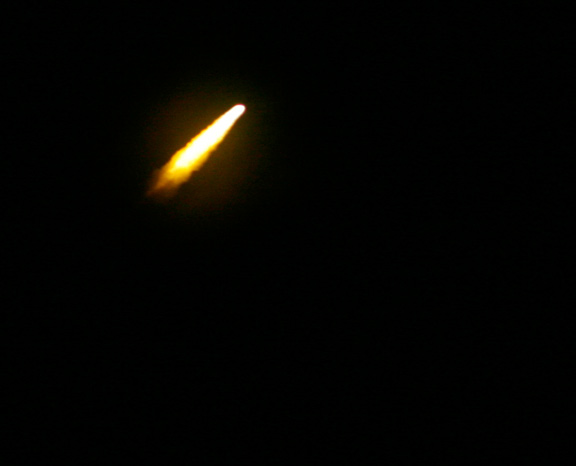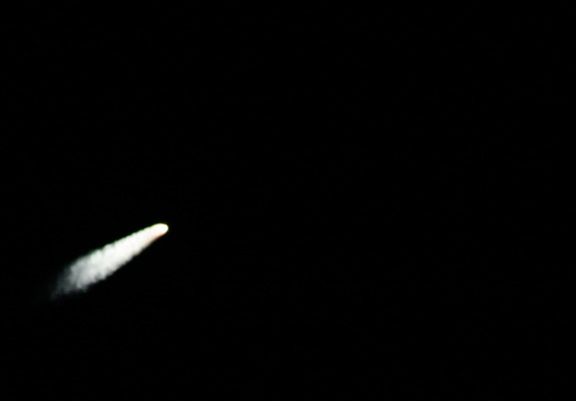 Next time I would like to be even closer.
Connie refuses to get any closer than we were, claiming:
"breathing in rocket fuel can't be good for you."
Maybe she has a point...
7-13-05 Discovery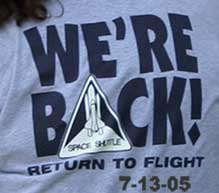 On 7-13-05 bad weather delayed Space Shuttle Discovery from launching.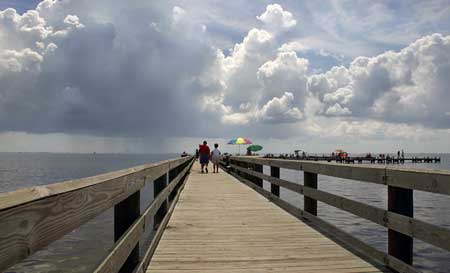 The crowds sat patiently until the launch was scrubbed around noon.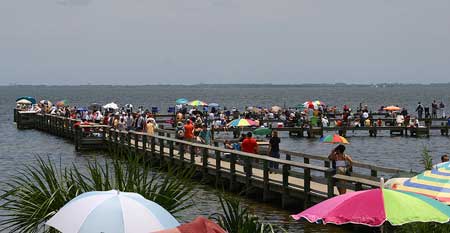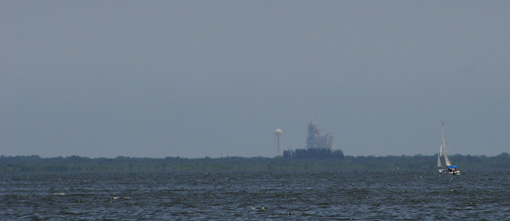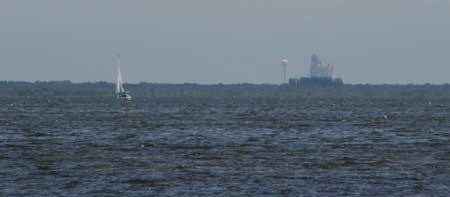 Discovery launched from NASA's Kennedy Space Center July 26, 2005,
ending a two-and-a-half year wait for the historic Return to Flight mission.